Humans have been creating tattoos for thousands of years. Mummified remains with tattooed skin have been discovered and ancient paintings from around the world show warriors, rulers and tribal members sporting unique designs on their skin. Tattoos have been used to display heritage and culture, observe religious beliefs, and demonstrate tribal loyalties to outsiders.
Today people wear tattoos for all sorts of reasons. Some want to create meaningful and permanent reminders of their loved ones, special places and dates. Others wear them as a way to stand out from the crowd or declare their allegiance to one. But with so many tattoos, finding a design that is unique to you can be difficult. Even if you design your own or create one just for yourself, there are probably plenty of similar ones out there. According to Google search figures, there are an average of 201,000 searches each month in the US for butterfly tattoos, 165,000 for rose tattoos, and 110,000 for dragon tattoos.
So how do you find a tattoo that has meaning to you, but doesn't end up looking like just another copy of a popular style? Here are some niche tattoo ideas to inspire you.
Choose a delicate style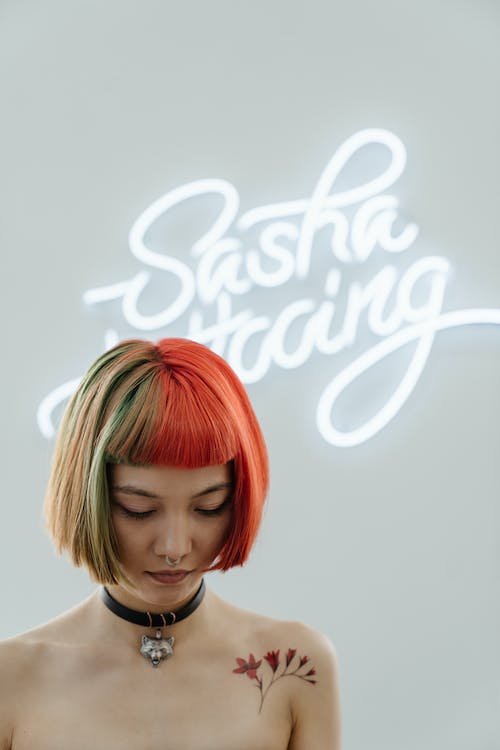 Tattoo techniques have evolved over the last few decades into as many different styles as you would find in an art gallery. From traditional black and white, through continuous line designs, watercolor tattoos without outlines, to hyper-realistic portrait styles. If you want a unique tattoo, go for one of the less common styles. Solid color or outline flower designs are very popular, but they look just as amazing as line art or with a watercolor technique. You will be able to use whatever theme you want but express it in a way that is unique to you.
commission a portrait
No tattoo is more unique than one that you design to replicate a special person in your life. Many people choose to get their partner's face tattooed on their skin, though you may want to make sure you're both in the relationship for the long haul before going down this route! Portrait tattoos can be incredibly realistic and detailed, so you'll want to make sure you choose an artist with the skills to accurately realize her vision. If you want a more subtle rendering, portraits also look wonderful in line art. You can also accompany your portrait with personal dates, names, or a quote, for an even more personalized tattoo.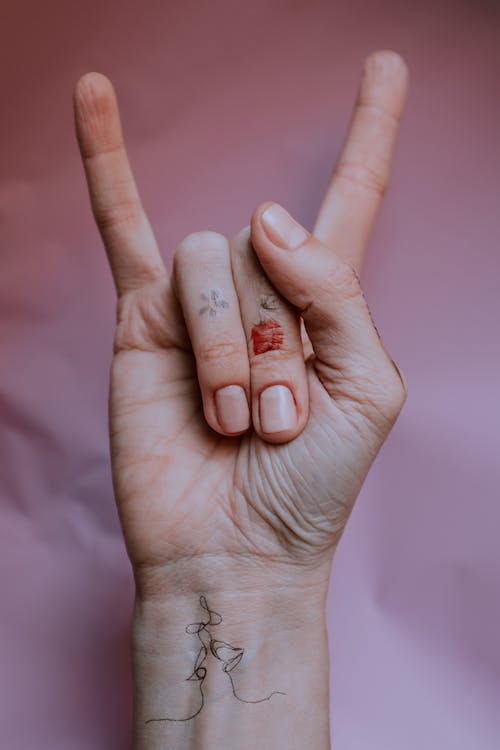 commemorate your hobby
Tattoos have traditionally been used to show the clubs people belong to or the hobbies they have in common. It's no longer just biker gangs or prisoners who want to display this information, popular tattoos showing their owner's love for Disney, Harry Potter, D&D or a beloved football team are becoming more and more common. Pick some key iconography that is unequivocally linked to your favorite hobby and you'll be instantly recognized as part of that chosen group. Take a look at these latest poker tattoo trends for inspiration and see how poker fans use cards, chips and suits to show their love for the game.
Get a 3D tattoo
These are large pieces and they take tattoos to a whole other level with the intricacy of their design. You'll need to find a highly-skilled tattoo artist and make sure you see plenty of examples of their work before committing to letting them near your body. 3D tattoos make careful use of shading to create the effect that your tattoo design is layered. This could be anything from a 3D rendering of your pet to an image of someone looking out from inside your skin; if you can imagine it, the right artist can create it.
try before you buy
There has been a recent increase in the number of people looking for temporary tattoos, so much so that you can now order them online! A step up from the cartoons you used to dab on your arm as a kid, these temporary tattoos last a few weeks. Whether you want to try our different designs until you find the one you like best, or you like the idea of ​​being able to constantly change your look, there are plenty of reasons to go temporary. You can choose from many existing designs or create your own concepts.
Summary
Tattoos are a great way to define your image and let the world know who you are. Choosing a niche tattoo design can help you create a unique look and there are plenty of tattoo artists waiting to help you realize your dream designs.